Helping You Live Pain-Free
EMPOWER yourself! Learn how and why you're hurting.
We don't just treat your problem. We spend time educating and explaining to you why you hurt, and how you can go about your daily life by adopting healthy and pain-free movement. Our program teaches you how to get back to playing your favourite sport or activity again.
We offer tailor-made program to suit YOU.
Safe and effective program by an international award-winning specialist.
No gimmicks. Just science-based approach to solving your problem.
One-to-one personal attention during every session. No waiting in line.
WE TAKE PERSONAL TRAINING TO THE NEXT LEVEL
YOU ARE NOT JUST ANOTHER PERSON IN THE ROOM

We offer latest science-based rehabilitation, strength and fitness services to athletes, sports enthusiasts, people with medical conditions and to anyone who is serious about improving their quality of life. Every person under our care are given personal attention throughout the session with tailored made corrective program, for maximum results.
MEDICAL FITNESS
Exercise program catered specifically for people with Parkinson's Disease, diabetes, heart disease, cancer, hypertension and other common chronic diseases
INJURY OR SPORTS REHAB
Corrective exercise program that involves mobility, stability and strength to improve functionality and recovery from post orthopedic surgery or sports injury.
INTEGRATIVE TCM CLINIC
Our new integrative TCM clinic seeks to restore and maintain health and wellness across a person's lifespan by integrating both western and Chinese medicine into our practice.
OSTEOPATHY
Joint, spine & soft tissue manipulation for optimum musculoskeletal function and pain-relief for common injuries & pain
THE BIOMECHANICS METHOD
CORRECTIVE EXERCISE SPECIALIST OF THE YEAR 2018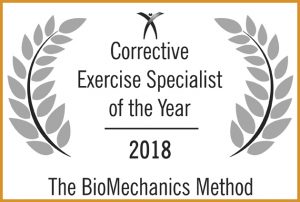 Asia's 1st International Award Winner
"Ke Wynn's ability to combine corrective exercise and deep tissue massage makes his abilities as corrective exercise specialist extraordinary"
– Justin Price, Education Director for The BioMechanics Method
GLOBAL HEALTH & PHARMA

FITNESS AND NUTRITION AWARDS 2019
Medical Fitness Center of The Year 2019
MEDFIT PROFESSIONAL

MEDFIT PRO OF THE MONTH OF SEPTEMBER 2020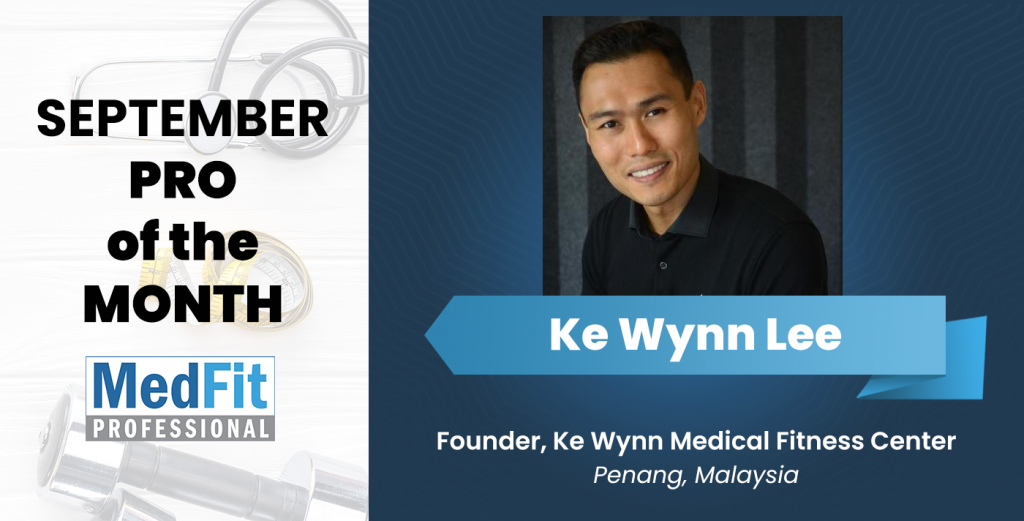 "I had back pain from lifting using a wrong posture and was told from the doctors that I can no longer do any exercises that requires jumping if not it will worsen the injury. I consulted Ke Wynn and had a few sessions, which has helped me greatly on my back. The frequency of my back pain has reduced. I've learnt so much on how to manage it on a daily basis and I can jump now. All thanks to Ke Wynn. Highly recommended."
"I started life as a keen sportsman, playing 1st team Rugby and cricket as a teenager and used to do serious circuit training and developed a fit stamina. After that my general fitness has declined over the years and have put on a few kilos. Recently I was diagnosed with early Parkinson's disease and the importance of exercise and core muscle stability suddenly became relevant to keep me mobile whilst battling a progressive disease like Parkinson. I have lived in Penang for many years and thru a recommendation from my friend John Morgan I was introduced to Wynn who has given me confidence and discipline to improve my balance and gait whilst improving my fitness. Best move I have made. Tq Wynn"
"I looked up Ke Wynn to help me with my lower back weakness and pain from a workout injury. Almost immediately, he was able to schedule me for a session to relief my back soreness. Just one hour in, I stood up with a stronger core and posture. Most importantly, I learned the right posture to my exercises to prevent injury. Ke Wynn is easy to work with and very knowledgeable in his work. Thanks Ke Wynn!"
"Fitness is not how strong or fast you are.
It's about extending  your body's function and durability for the long run."
Got questions? Drop us an email below!